From simple upholstery repairs to fully customized leather seats and interiors, Carl's Auto Seat Covers is renowned for precision, detail and the most competitive rates in WNY

585-581-0110
Regardless of how well we care for our vehicles, motorcycles and watercraft, even the finest leather and upholstery will degrade over time. Since 1962, Carl's Auto Seat Covers has been making it easy and affordable to keep your prized possessionlooking sharp, with a diverse selection of repair and replacement services for every type of car, truck, motorcycle and boat. Learn more or get in touch to discuss your project personally.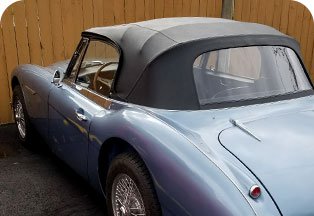 Convertible Tops
Expert repair and replacement of convertible tops for all types of domestic and foreign cars, browse our gallery or get a free quote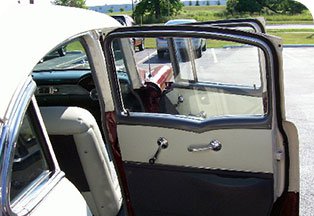 Custom Interiors
Looking to trick out your vehicle's interior? Carl's can fully customize your interior to give it a look that truly stands out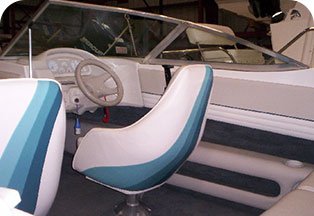 Boat Seats
Expert boat upholstery repair and recovering in Rochester NY, for yachts, pontoons, ski boats, personal watercraft and more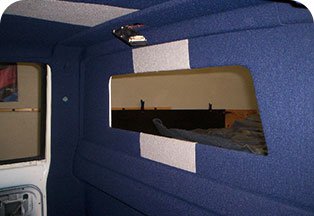 Headliners
A sagging automotive headliner can rob your vehicle of appearance and resale value, learn how Carl's brings headliners back to life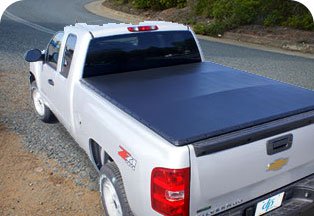 Tonneau Covers
Need an affordable way to protect the bed of your truck? Carl's can repair or replace tonneau covers for every make of truck or 4X4
Classic Interior Restoration
When you're looking to bring your classic car's interior back to original specification, look no further than the experts at Carl's
Motorcycle Seats
From stock recovering to fully‐customized motorcycle seats, learn how we've helped others in Rochester keep their bike looking sweet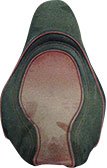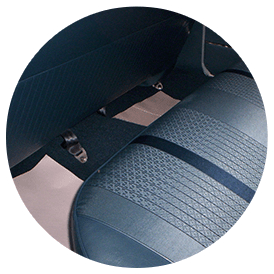 Automotive Seat Repairs
Whether you're selling you vehicle or looking to prevent further damage, our team can repair any type of vinyl, cloth or leather seat
Custom Leather Kits
Choose from a vastassortment of custom leather kits for cars, trucks, motorcycles, boats and RVs, at greatprices and friendly service
Ignoring a minor tear might seem harmless, but left unchecked it can result in upholstery damage that is far more costly to replace. Whether you're looking to have a small area repaired, or interested in giving your car, bike or boat a more customized look, our team of Rochester auto upholstery repair experts work hard to keep you looking good. Call Carl's today to learn more or get an free estimate.

Over 50 Years of Trusted Rochester NY Auto Upholstery Repair
Carl's Auto Seat Covers started humbly in 1962, and grew as a result of superior services, creative versatility and highly‐competitive rates. 50 years later, we still just as work hard to earn and keep the trust of every customer we serve. Whether it's a worn out convertible top, a new tonneau cover, simple seat repairs, or something unmistakably customized, we invite you to learn why people from all over NY trust Carl's when it comes to keeping their cars, trucks, boats and bikes looking amazing.